No Vacation Bible school this summer
Summer Vacation Bible School is an excellent vehicle for evangelization and for the on-going catechesis of our young children during the summer months. At the same time, this weekly summer experience is a lot of fun for the kids.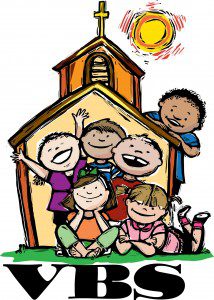 The summer camp is for Pre-K thru 5th Grade youth.
 The summer camp runs from 9:00am to 12:00pm.
 Services are available if you would like your child to remain longer during the day at the camp for a fee.
 Each year we invite 6th, 7th, and 8th Grade youth to volunteer as leaders at the summer camp.
 More information please contact the parish office at -428-6426